Current Projects
These pages provide an overview of the current projects occurring in the lab.
Each project shoudl have a GitHub Pages site, see the tutorial here. Please remember to include the essential information provided in the template fields.
For additional information see the Project Setup Page.
Projects are listed below according to the following template:
Project Title
Brief and informative title
Project Lead(s):
First author(s)
Brief Project Description:
One to three readable sentneces that desribe the goals of the project
Project Site:
Link to GitHub pages site
---
Project Title
Mobile Footprinting: Linking Individual Distinctiveness in Mobility Patterns to Mood, Sleep, and Brain Functional Connectivity
Project Lead(s):
Cedric Huchuan Xia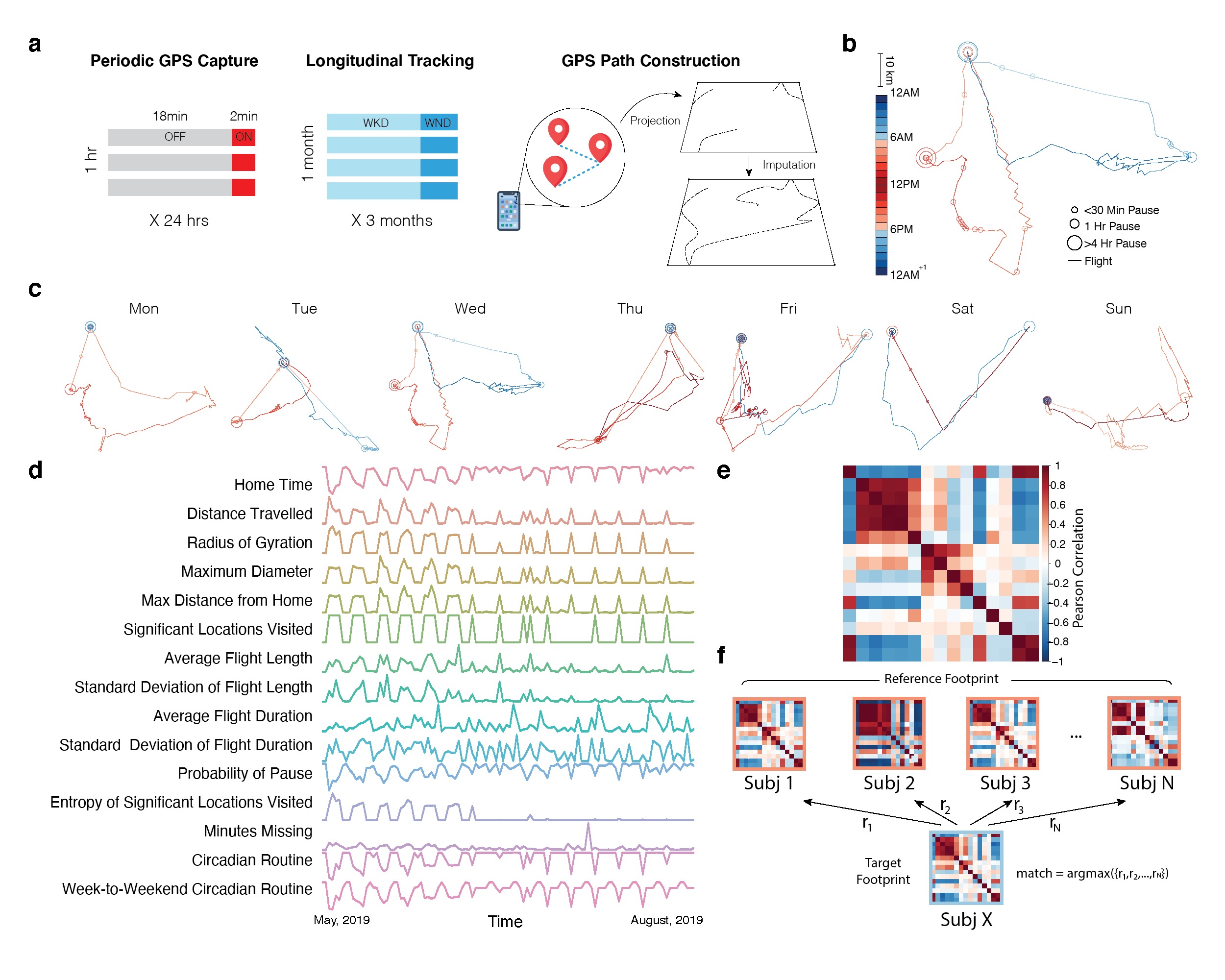 Brief Project Description:
Mapping individual differences in behavior is fundamental to personalized neuroscience. Here, we establish that statistical patterns of smartphone-based mobility features represent unique "footprints" that allow individual identification. Critically, mobility footprints exhibit varying levels of person-specific distinctiveness and are associated with individual differences in affective instability, circadian irregularity, and brain functional connectivity. Together, this work suggests that real-world mobility patterns may provide an individual-specific signature linking brain, behavior, and mood.
Project Site:
https://pennlinc.github.io/footprinting/
---